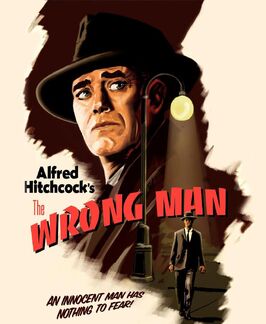 The Wrong Man
is a film directed by
Alfred Hitchcock
in 1956.
A man suspected of armed robbery is doubted by everyone, including his devoted wife.
Background Information
Edit
The only film of Alfred Hitchcock that is based on a true story.
Hitchcock opted to introduce the film himself (in a manner similar to his television show Alfred Hitchcock Presents) rather than make an onscreen cameo.