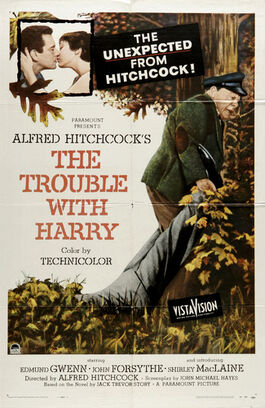 The Trouble With Harry
is a black comedy, directed by Alfred Hitchcock.
While hunting, a man believes he accidentally shot an innocent bystander, however his methods to dispose of his unfortunate victim go very much awry.
Background Information
Edit
Shirley MacLaine's film debut.
The first comedy directed by Hitchcock since Mr. & Mrs. Smith.