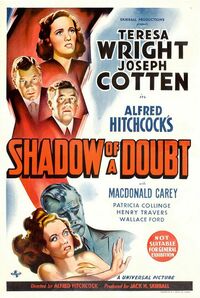 Shadow of a Doubt
is a film directed by Alfred Hitchcock in 1943.
A man on the run from the police escapes to his sister's family in California, where he is known and respected as "Uncle Charlie." His niece (and namesake) Charlotte, is his favorite relative. Although she adores her uncle, she gradually comes to suspect him of a terrible crime.
Background Information and Notes
Edit
Of all his films, Alfred Hitchcock frequently said that this was his personal favorite. It was also the favorite film of actress Teresa Wright.
Hume Cronyn's film debut. He later would work with Hitchcock again in Lifeboat, and his wife, Jessica Tandy, would appear in The Birds.
Teresa Wright and Joseph Cotten, who play uncle and niece in this film, would later go on to play husband-and-wife in the film The Steel Trap.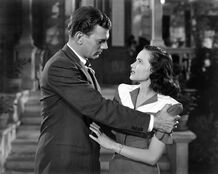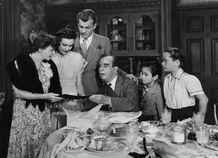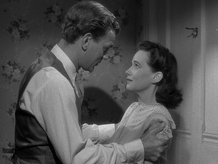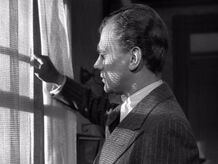 0:16:27 Hitchcock is seen on the train to Santa Rosa, playing cards, back to the camera.
Ad blocker interference detected!
Wikia is a free-to-use site that makes money from advertising. We have a modified experience for viewers using ad blockers

Wikia is not accessible if you've made further modifications. Remove the custom ad blocker rule(s) and the page will load as expected.